10 Simple Tactics To Promote Your Local Business
---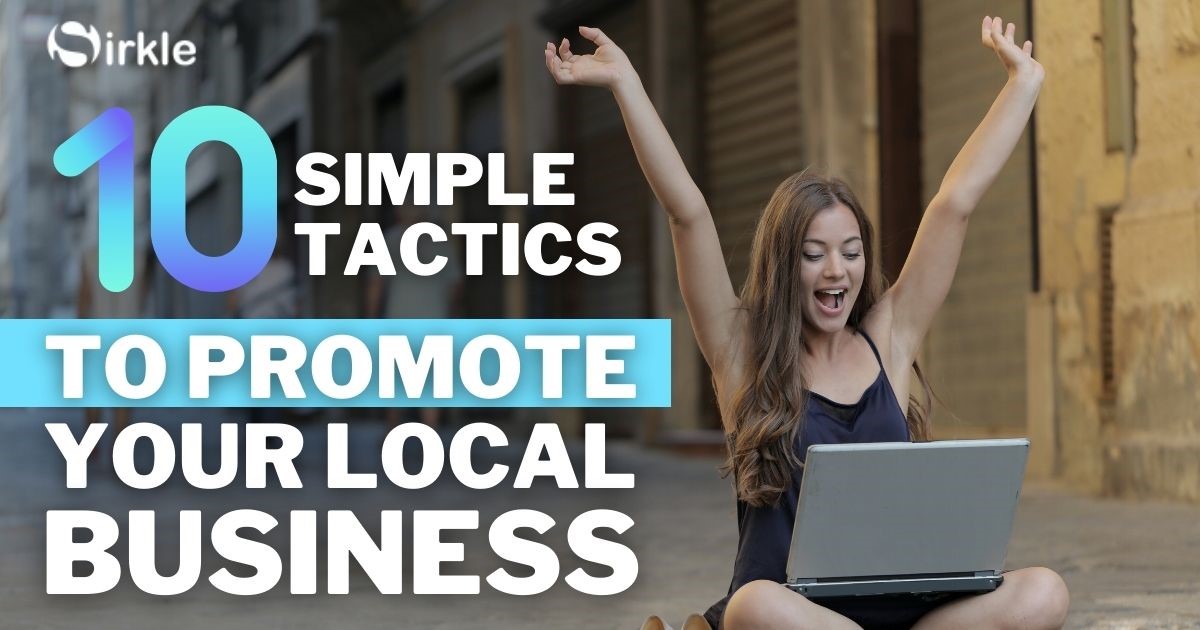 ---
Takeaways
In order to stand out from your competitors, you must relate to your local customers
The best way to win local customers is through a combination of digital marketing and in-person selling
The cost of some local marketing strategies is high, but many are free and relatively straightforward
In order to be successful as a small business owner, you need to relate with local consumers, be a part of the community, and stand out from your competitors. It takes some smart marketing tactics to promote your business locally. Local marketing initiatives are important because there are limited customers in your area, and your competitors are vying for the same customers.
Follow this guide that offers 10 marketing strategies to stand out from the competition and capture the attention of local customers.
Local Marketing Tips For Businesses
Local customers can't be won over by one marketing campaign. Marketing tactics that combine digital and in-person methods are necessary to connect with potential customers.
1. Write a blog
You can drive traffic to your site with blogging, which is a free and effective marketing tool. In addition to attracting visitors from all over the world, it can also be used to promote your business locally, regardless of whether you sell products online or only in-store.
2. Master social media marketing
Interacting with customers and other local business owners through social media channels such as Facebook and LinkedIn is a popular marketing strategy.
Local businesses are often researched and interacted with through social media platforms. Thus, you should be active on your channels and ready to answer their questions and comments.
3. Sign up for a local directory or local listings
Local listings run by professional organizations or your local Chamber of Commerce can feature your business profile and contact details. Local review sites and directories like Yelp let potential customers research your business before making a purchase and put your business on the radar of local consumers.
4. Use locally targeted ads
You can reach an audience you might not otherwise reach by including local digital ads in your marketing campaign. Targeting local audiences is the power of online ads.
5. Set up a direct mail campaign
Don't disregard traditional marketing strategies when considering how to promote your business locally. Even though direct mail campaigns have been around for quite a while, they are still extremely effective, especially if you are targeting people who don't regularly use email or social media.
6. Grow your email list
In spite of the fact that email marketing isn't a new concept, it continues to be a powerful way to convert leads into customers, enhance brand awareness, and increase customer acquisition and retention. Companies report that 91% of their success depends on email marketing.
7. Get involved in the community
Interested in organically promoting your business locally? Prospective customers appreciate when you're a contributing member of your local community and genuinely care. Your business can contribute to the community by participating in fundraisers, volunteering, and local events while spreading brand awareness subtly.
8. Promote a loyalty program
You can build customer loyalty by offering loyalty programs. When existing customers know that every purchase (or after a certain number of purchases) comes with a perk, they are more likely to frequent your business.
Members can be rewarded with discounts or free upgrades or receive complimentary products.
9. Partner with local influencers
Influencers are individuals with engaged followings on social media who can influence purchasing decisions among other consumers. A common marketing strategy is partnering with local influencers.
In exchange for posting about your business on their social channels, you can either pay them a fee or offer them free products. With a high engagement rate within your community, it can be a relatively inexpensive marketing tactic.
10. Start a referral program
By offering referral programs to your customers, you can generate high-quality leads and strengthen your relationship with them. The word-of-mouth marketing strategy is effective because 61% of consumers trust recommendations from friends, family, and influencers on social media.
Make use of local marketing strategies
Consider implementing some of the promotion strategies in this guide if you want to promote your business locally. It won't cost a fortune to implement many of the ideas.
Getting involved in your community, creating a referral program, or creating a Yelp account are all simple things you can do to get started. Afterward, you can write a blog, work with influencers, or run digital ads, which are more labor-intensive. In no time at all, you will be expanding your community reach and growing your customer base. Additionally, you'll be able to start planning how to expand your business even further.
Would you like to learn more? Check out https://www.sirkle.com/ for more information.