7 Methods to Help You Promote Your Business
---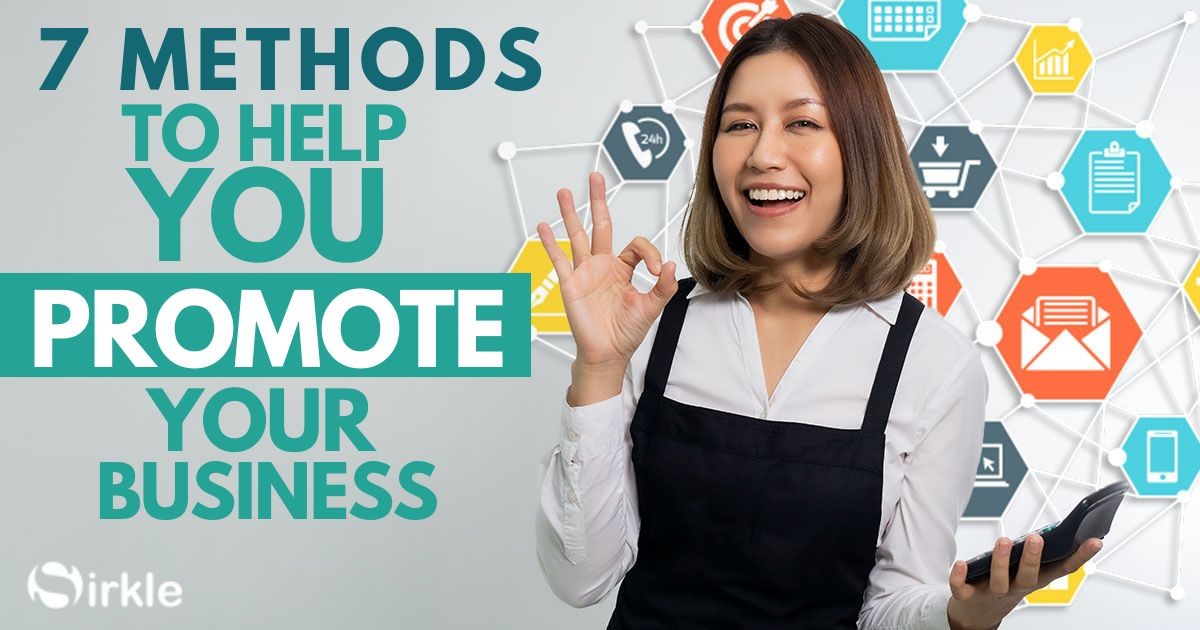 ---
The options for promoting your small business are endless, from Facebook adverts to newsletters to traditional print and PR. What is the best option?
Online and offline marketing and advertising tips from FSB PR/Crisis Management.
Contents
Media relations
Social media
Digital advertising
Press advertising
Direct mail
Search engine optimization (SEO)
Email marketing


1. Media relations
Media relations, also known as public relations, is simply getting articles published about your business and yourself.
Your company may have won a new contract, launched a new product or service, hired new employees, or achieved record results. You may have reached a milestone within your business, such as an anniversary, or you may have sold a large number of items. Having strong opinions about a subject and being prepared to openly express them is another way to get coverage.
2. Social media
The opportunity to reach and engage with such a huge audience will not be missed if you use social media effectively in marketing your business.
Engaging people on social media is a great way to build relationships with existing customers and introduce the brand to new ones. A brand's social media pages are visited by 58 percent of consumers before their website.
3. Digital advertising
The benefits of digital advertising include targeting specific audiences, implementing data-driven strategies, and delivering measurable results. Pay-Per-Click (PPC), display and social media are the top three digital advertising channels. They all work on desktops and mobile devices.
Despite its complexity, digital advertising is transparent and accountable - you can see, down to the penny, where your budget has been spent and which aspects of your campaign have been most effective.
4. Press advertising
Magazine and newspaper advertisements need to be both large and bold to be effective.
Your money will be wasted if your advertisement doesn't make people stop and take notice.
5. Direct mail
Direct mail was nicknamed 'junk mail' during the pre-digital era. The doormat was always piled high with letters and leaflets. Unfortunately, all the well-targeted and relevant messages were lost in the shuffle of irrelevant ones due to its own success.
6. Search engine optimization
Among the key marketing methods for businesses online, SEO has become increasingly important. Having a well-optimized website is becoming increasingly important for most companies, and this is where SEO comes into play. You can boost your SEO strategy with our beginner's guide if you are new to SEO.
Technical, on-page, and off-page optimization are all necessary if you want your web pages to appear for relevant search terms or 'keywords' in search engines like Google.
In technical SEO, all pages you wish to rank are easily understood and accessed by Google. SEO is not just about having a technically sound website.
In the end, users want to read about your products or services, so you have to create engaging, high-quality content that ranks well on Google.
7. Email marketing
Communication with your target audience clearly and in a timely manner is the key to generating great sales. As part of your regular marketing activities, email marketing is great for adding incremental revenue and creating short-term urgency.
To promote a new service or to drive a limited-time offer, emails can be used tactically.
Become an expert at marketing your small business and attracting new customers. Check out https://www.sirkle.com/ for more information.