Benefit Of Social Media Sharing
---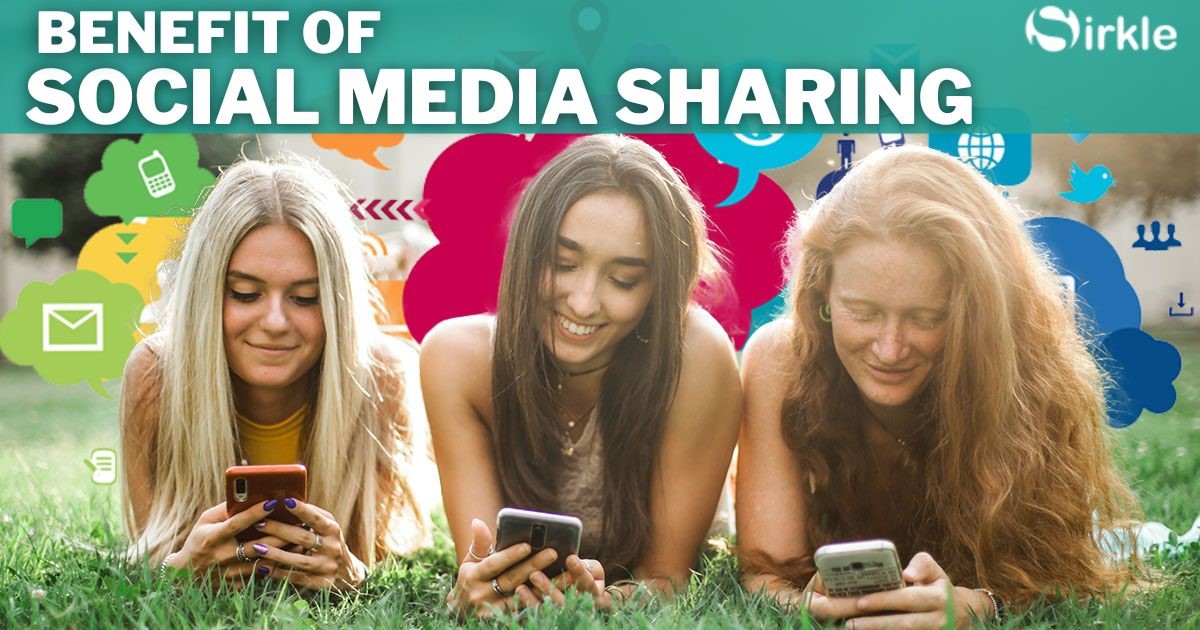 ---
In business, social sharing cannot be overstated. Social media marketing has numerous benefits and results that demonstrate its potential to increase sales. Using social media to share content and promote your business is the most cost-effective option. Business can form relationships with their consumers, build trust, share content, and network with other businesses via social media, no matter the platform. In the following article, we examine the importance of social sharing in business and how it can benefit you.
An increase in brand recognition. Using social media to introduce your brand to a large audience is a great way to get your brand out there. Increasing your brand's visibility through social media makes it more recognizable and accessible to new customers. Additionally, it allows you to build relationships with potential customers and build your reputation as a trustworthy business. Taking every opportunity to increase your company's brand visibility is something we recommend at Sirkle. By being active on social networks and sharing your brand online, you can reach thousands of potential customers all over the country.


Conversion Opportunities.

By posting on social media platforms, you give customers the opportunity to convert. Maintain an active social media presence by posting regularly. It is possible for someone to react to every post, article or image you post, and this could lead to a conversion on your site. Building links and increasing your brand's reach can be achieved by posting on social media.

The humanization element of social media has been proven to increase site conversions substantially. When your business uses social media, it becomes more human in how it interacts with customers and clients. It is extremely important for businesses to act like people on social media, because customers prefer to do business with people rather than companies. You can achieve personalisation through social media.


Promotion.

Social media makes it easier than ever to share your content. With just a few clicks, you can upload an article or image that could be seen by thousands. If potential customers are interested in learning more about your company, share your content and add a call to action.

With each post you share, you will introduce your business, ethos, and what you offer to a new network of individuals.


Response.

You can respond to problems immediately when you are active on social media. If your service is having problems, or people are asking questions and giving feedback, you need to respond as soon as possible to resolve problems and answer questions. Customer loyalty and brand image can be strengthened by appearing responsive and attentive to customers.

One of the most important aspects of social media interaction is the humanisation impact; in an increasingly digital age, your company projects a humanised brand, which allows customers to connect emotionally with it. Social media responses that are relevant, timely, and informative prove to potential customers that your business offers excellent customer service, which makes them more likely to convert.


Building Links. Your content marketing can be enhanced by using social media as part of your link building strategy. Getting a large following on social media lets you share your content with them. Each piece of content you publish on your website should be shared immediately on social media. Enhancing your search engine rankings with social media is a wonderful way to do that. Time to get social and get involved. The days of shortcuts are over.


Increase Sales. Social media marketing provides the ability to target specific audiences. By becoming an engaging brand with social media, you can take advantage of social media as an opportunist and increase your sales. To gain a following, you need to share content, interact with followers, and build relationships. Your sales will increase over time if you do these things.


Conclusion
The use of social media should be a part of every business's strategy. Consumers must be interested in purchasing your products or services to make your business successful. You can get a constant flow of new customers by having a social media presence and social sharing. Your company can benefit from social media and improve its visibility now. A variety of social media channels are available to promote a brand and build a reputation.
We at Sirkle have found social media to be indispensable to our business, and we are committed to using social media platforms to build our brand reputation and following. Check out https://www.sirkle.com/ for more information.