Brand Awareness vs. Brand Recognition: What's The Difference?
---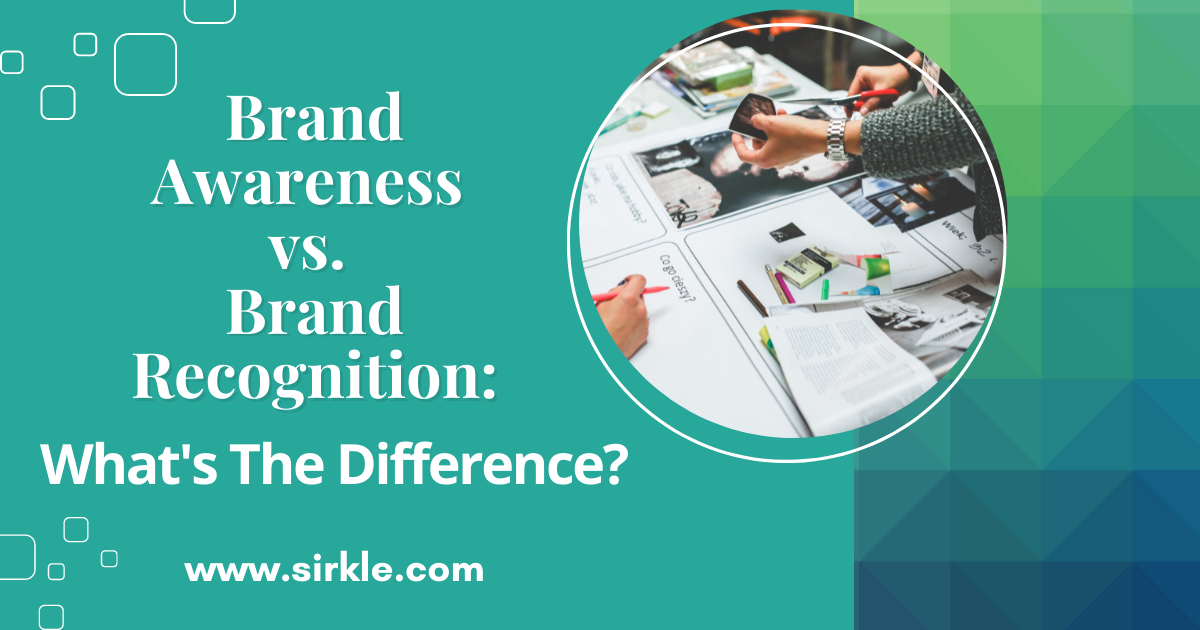 ---
Attention is the key to building a brand. If you don't get attention, your brand is pretty much worthless. You don't need to worry about how good your logo looks or how impactful your message is. You may as well not have a brand if you're not attracting attention.
However, not all attention is the same. Creating brand awareness and recognition are important components of building a brand.
Despite having similar sounds, the two terms are actually quite different. Creating a brand that stands the test of time means understanding what each of these means for your brand and what you can do to improve them.
Take a look at what each term means and why it matters for your brand.
Brand Awareness: What Is It?
Getting your audience acquainted with who you are is the first step in building any brand. Your audience must be aware that your brand exists.
You don't need your audience to know what you offer or even be considering buying from your company at this stage (although both would be ideal). Your main goal should be to get them to know you exist.
It may not seem like much, but brand awareness forms the basis of all your future marketing strategies. You can't engage your audience and tell them more about what you have to offer unless first you build awareness about your brand.
Brand Recognition: What Is It?
After brand awareness, the next step is brand recognition. In this stage, your audience knows that your brand exists, and while they might not be ready to make a purchase yet, they recognize some of your branding components.
Coca-Cola is to me an excellent example of brand recognition. If you see its distinctive red color, you probably think of its beverages - even if you're not a fan. The brand is well known.
The recognition of your brand shows whether you're making an impact on your audience and whether you're connecting with them. Even if your company doesn't have the same success as Coca-Cola, staying in front of your audience makes them more likely to remember your company if and when they're ready to make a purchase.
Creating Brand Recognition Through Brand Awareness
There is a direct correlation between brand awareness and brand recognition. You want to convert awareness into recognition once you create it.
You can do that by following these tips:

Concentrate on the right audience. No matter where they're located, there are certain brands that almost everyone knows. Aside from Coca-Cola, McDonald's and Disney are also globally recognized brands. However, not all of us will become these brands. Do not try to reach a large audience. Your business should instead focus on finding the right audience and capturing their attention.


Explain what makes you unique. You'll be easier to remember if you stand out from the crowd. You can become known for something that sets you apart from your competitors, meaning there is a reason for people to remember you.


Consistency is key. This applies to any kind of branding. Your target audience will have a difficult time getting acquainted with your brand if you change your logo or colors constantly. Ensure your messaging and content are consistent as well, in addition to the visual aspects of your brand. Make sure your audience knows what to expect when they interact with you.

By successfully capturing and holding your audience's attention, you can build your brand awareness and brand recognition. As you build your brand success, you can develop loyal customers who help you grow time and time again.


Got questions? Visit us @ https://www.sirkle.com