eGift Cards: A New Era of Promotions
---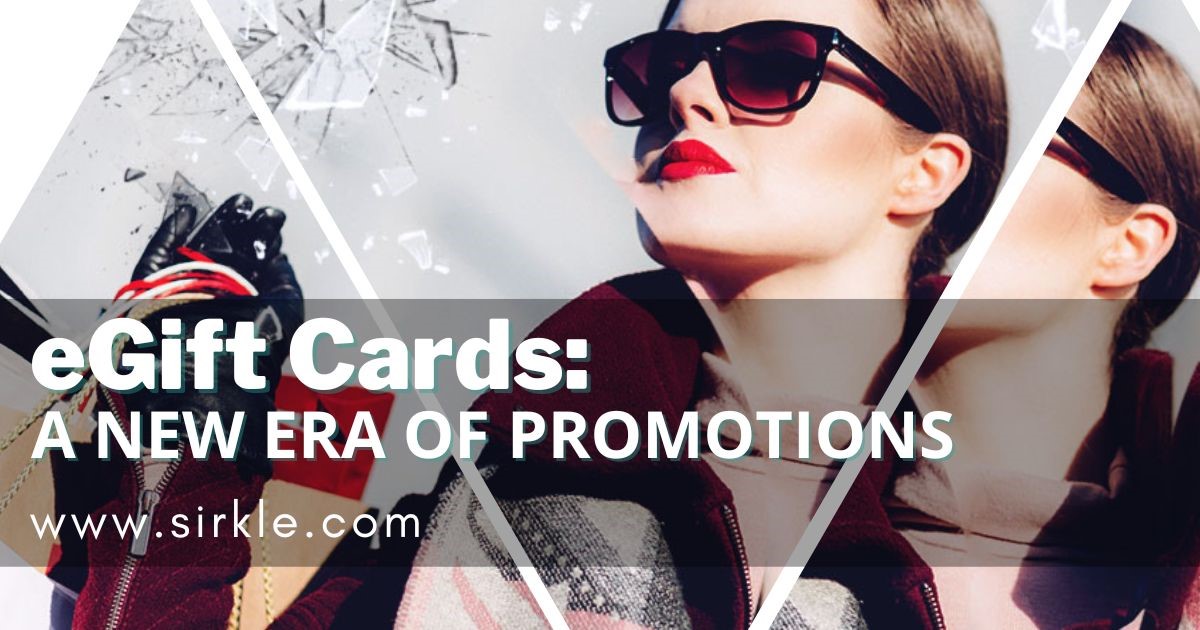 ---
You need a promotional eGift card program that engages prospects, rewards loyal customers and shows them you appreciate them. Are you maximizing your marketing budget, generating more revenue, and uncovering valuable insights about your customers through your current card program? How does the bank handle your budget, earnings, and customer data? Is it still reliant on traditional credit card programs?
You probably still use the traditional vendors if you can identify any of these:


Funding your card program requires an upfront payment
Transactions and interchange fees do not generate any money for you
Your brand has no idea when, where, or how consumers spend their money


Promotional eGift Cards: Introducing the New Era
We believe that the new era of issuing promotional eGift cards has arrived. Traditional card programs have existed for a long time, too long, in our opinion. It's easier and more profitable than ever to maximize your brand's promotional card program.
Three major ways to maximize your investment with promotional cards are listed below.
1. Make more money from marketing
It is no longer necessary to tie up large amounts of money up-front to issue promotional eGift cards. Unlike traditional prepaid cards, modern prepaid cards feature Just-In-Time Funding, which allows money to be allocated when the card is actually used, rather than at the beginning.
Mercator Advisory Group, which provides data on the payments industry, estimates that up to $3 billion in eGift card balances go unused each year. Brands that are currently in competition with yours utilizing a traditional card program that requires upfront funding, you're spending money that you'll never see again, and some of your customers will never get around to spending.
Alternatively, you don't have to waste the money your customers don't spend on your brand's cards because they are funded on demand. You'll save money and have an improved cash flow.
2. Increase revenue by generating new sources
Your issuing bank earns transaction and interchange fees every time someone swipes your eGift card. You generate revenue for your brand when someone uses the cards you issue.
The interchange and transaction fees generated from this new way of issuing cards can actually become an additional source of revenue for some brands, while others allocate revenue generated from this to cost savings.
Regardless of how you decide to spend the funds, the important thing is that your brand gets far more out of the existing program and the cards you offer to your loyal customers and soon-to-be loyal customers.
The new way of issuing promotional cards cannot be explored if your promotional eGift card program is central to your customer adoption model.
3. Data that is valuable to customers
It is common practice to issue promotional cards to companies so that they can collect all of their customers' spending data while your brand remains in the dark.
Using the new card issuing method, you will be able to keep track of customer spending and gain insights into their behavior in real-time. Your brand can finally track where, when, and how customers spend.
What is the significance of that? Your marketing outreach can be tailored and optimized accordingly. You may want to engage a partner to create an additional incentive to bring on new customers if you notice your new customers are using their prepaid promotional cards to order food delivery services.
Your promo card program doesn't need to be reinvented
In order to connect your brand with its customers, your promotional card program is an important tool. If you rely on traditional credit and debit card providers for the nuts and bolts of your program, you are losing money and valuable data.
Keeping your promotional card program profitable and meaningful doesn't have to be a challenge: we can help you achieve that.
Do you want to learn more? Visit our website at https://www.sirkle.com.