How To Optimize Your Images
---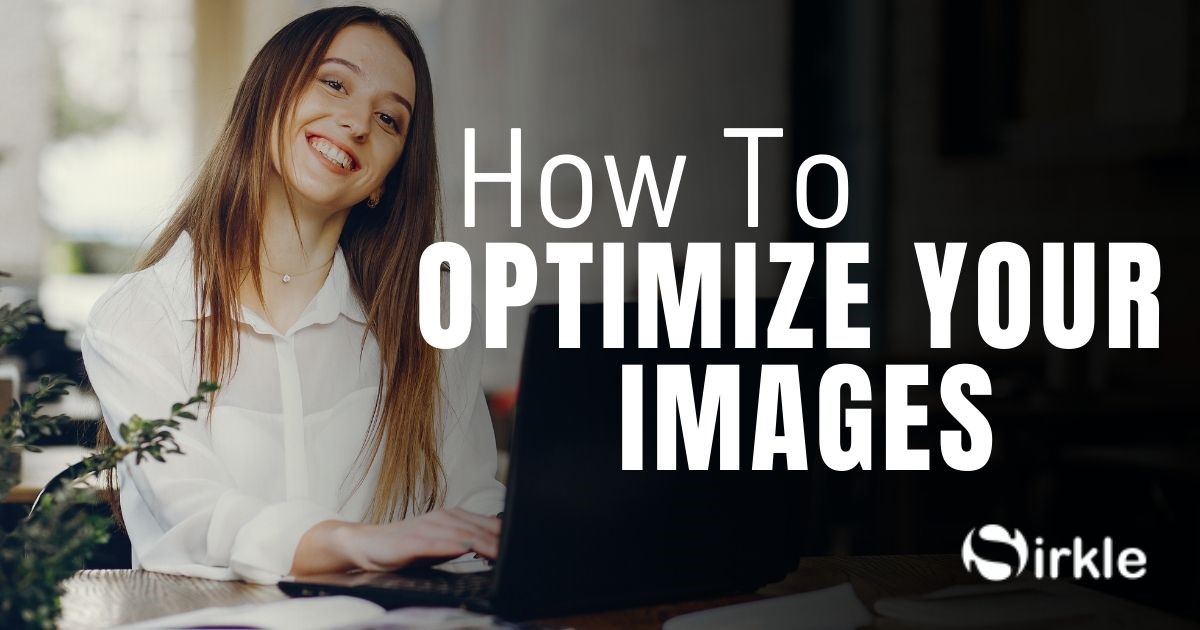 ---
Optimizing your images for SEO can make all the difference between gaining traffic, boosting engagement, and making sales.
When it comes to ranking a website for a specific search query, Google takes into account more than 200 factors. While having an image that is well-optimized will not By optimizing your images, it is possible to rank number one on Google. By optimizing your When you optimize your images, you can distinguish yourself from other sites that do not.
Fortunately, image optimization isn't too complicated. By making a few tweaks to your image process, you could drive traffic and lead to your website, leading to more sales.
Image Optimization: Why Does It Matter?
Images that are well-optimized get better rankings in Google, bringing in more traffic. Of course, there are other benefits to optimizing the images as well:
You can improve your user experience by optimizing images to display correctly. Well-optimized images can make it easier to navigate your site by covering other elements.
Adding images that are large or improperly formatted can dramatically impact the speed of your site, causing your ranking to plummet and your visitors to become frustrated.
Add alt tags to make your site more accessible: By adding alt tags to your site, you will make it easier for people using screen readers to navigate your site. A site that is more accessible is also better for search engine optimization (SEO).
Optimizing images can have a significant impact on ranking and UX despite the feeling that it's just one more step in an ever-expanding SEO quest.
Does your site suffer from slow-loading images?
What Your Website Needs to Optimize Images
It can be tricky to understand Google algorithm updates, especially if you don't understand their implications of them. Image optimization, however, is not as complex as other aspects of SEO, and it doesn't seem to change very often either.
Getting your images optimized for SEO can help your business. Here's how.
1. What Kind of Image File Should You Use?
You can display images incorrectly when using the wrong type of image file. But there are numerous types of images available -- vectors, JPEGs, raster, PNGs, GIFs.
Generally, JPEGs or PNGs are better for SEO than other image types.
Known also as the Joint Photographics Expert Group, JPEGs are popular image file types. They can be viewed by almost any device and can display millions of colors, so they preserve the color of your images. In order to work properly with professional photography, JPEGs must be compressed in a lossy manner, which results in some data loss. However, they work well with featured images in blog posts and similar images.
Besides PNG images, which are also compatible with all types of devices, lossless compression is another popular type of image. These files are larger, but they also support elements such as transparent backgrounds and don't lose data during compression.
Using these images is recommended when you are publishing to the web:
If the quality isn't good enough, switch to PNG format. JPEGs are smaller and will protect site speed. JPGs are usually clear enough for blog posts and screenshots.
The PNG file is larger and has slightly higher quality. It should be used when image quality matters, such as icons, logos, and images that would be zoomed into.
It is definitely advisable not to use GIF images on your website. Even though I enjoy a good GIF, they really slow down your website.
2. Image Compression
The goal of image compression is to reduce the size of large image files so they can be easily uploaded to the internet or stored on your device. When image compression is performed correctly, it strikes the perfect balance between image quality and image size.
Compression of images can be lossy or lossless, while lossless preserves all the data while lossy stands for lossy compression, which is used by JPEGs. (PNGs use lossless compression, which I mentioned earlier.)
As a result, you need to select the appropriate compression for the type of image you are going to upload.
Ensure that quality and size are balanced.
If you are sending a client a new logo, you may need to consider how much compression you are using. In most cases, they won't care if your image is a little less crisp in a blog post.
To summarize, use a compression type that is appropriate for the file format you intend to use, and make sure the file format you choose is appropriate for the image's use.
There are several tools available for compressing images.
There are a number of free tools available to compress images, including Photoshop and PicResize. One of my favorites is resizing.app, which lets you convert file formats, crop, and resize images with just one click.
3. Alt text for description
A screen reader (or Google) uses alt text (also known as alternative text) to describe images to their users, while a search engine (like Google) uses it to determine whether an image is relevant to a particular search term.
Alt text can be added very easily in WordPress by simply selecting the block with an image and then adding the alt text.
You can add alt text to images in Google Docs by right-clicking the image, then clicking Alt text.
Choosing alt text is a matter of personal preference. I use the formula below:
Description of image - main keyword
It's important that screen readers know what the image is and that Google understands they are relevant to image optimization search queries. For example, I used "image optimization guide alt text in the WordPress example." This format lets Google know the image is relevant to image optimization searches.
The best way to see how your competitors use alt tags is to browse to their site, right-click, and select "Inspect." Their code will show you how they use alt tags.
4. Name and describe your images in a highly professional manner
Google's John Mu believes that image titles do not directly affect ranking (the title is displayed in your site code) but provide a clue as to what the image is about and what it is about.
As with alt text, you should use a short phrase to describe the image.
If you include a title for your image, Google will take it into consideration when generating a title and snippet for an image.
5. Mobile-friendly images should be used
It's pretty unlikely that your images will not display correctly if you've used the correct file type and compressed them.
You want to ensure images don't mess up the mobile experience since over half of all internet traffic comes from mobile devices.
Considering that different mobile devices display images differently, I recommend viewing your website from a variety of mobile devices to ensure that your images look good on all of them.
Additionally, Google's mobile-friendly test can be used to see if your images are slowing down your site speed.
6. Markup using Schema
Search engines can better understand your data with schema markup, also known as structured data.
As an example, let's say you want to gather family recipes for the purpose of making a family recipe book. Instead of all the family members sending their favorite recipes, you send out a form for them to submit.
The ingredients, measurements, and cooking steps are now all available in the same format.
The schema makeup format your data in such a way that Google understands whether the content is a list, recipe, image, and so on.
In addition to the three types of image schemas listed by schema.org, there are also
A layoutImage is in the process of being implemented.
Symbol
Featured image
You can add structured data to images using the coding you can find at schema.org. Don't worry if this seems like too much work.
We can help you set this up if you need more assistance.
7. Names of images should be optimized
You should organize your image URLs logically to optimize Google's understanding of your images. It is also important to include key terms in your file names to optimize Google's understanding of your images.
Organizing your images this way will assist Google in understanding them.
It is easier to upload posts on WordPress if the file name is based on the alt text.
File names should contain keywords and the image should be described.
What's the best way to optimize your images?
Why do images need to be optimized?
A website's images need to be optimized so that both Google and users can understand and understand what the images are about. Examples include compressing images so they load faster and adding alt text to make Google understand what the images are about.
It is important to optimize images for a variety of reasons.
There are many ways to increase your Google ranking, but image optimization is another way to increase it. Your site must still have quality content, and you should follow other SEO best practices as well.
How should I format images for SEO?
If your site is not too slow, I recommend PNG if it does not negatively affect SEO. In general, you want your images as small as possible to preserve as much data as possible.
What are the principles behind image SEO?
The objective of image SEO is to make your images as clear for Google as possible and as useful to your site visitors as possible. For instance, adding alt text to your images helps you improve search engine rankings and make it easier for users with screen readers to navigate your website.
Optimizing images: a conclusion
It's easy to get overwhelmed by all of the details that Google gives us about optimizing our websites and images.
Using these tips will allow you to maximize your images, but I recommend that you add images that are relevant to the content, not just because you need to meet a quota.
Got questions? Visit us @ www.sirkle.com and we're happy to help.