Local Directory Listings: Why You Need Them
---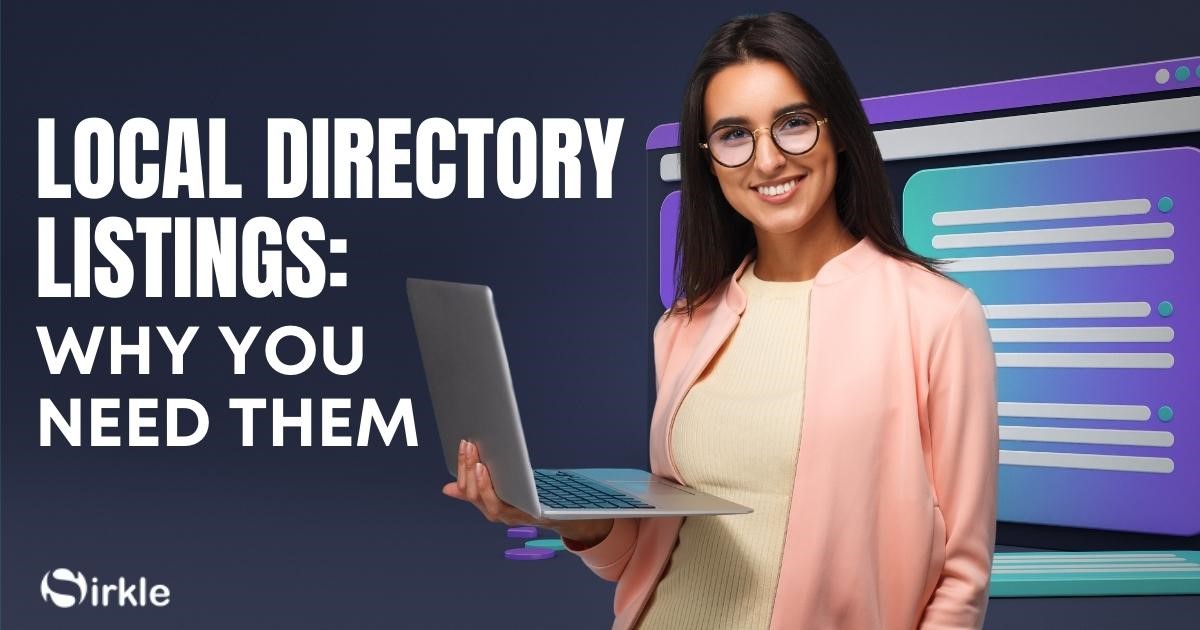 ---
In today's business environment, it is crucial for business owners to have a robust online presence. It may not be enough to draw in more customers through a functional and appealing website and social media marketing.
Local business listings are probably not something you give much thought to if you're like most business owners. The purpose of this post is to explain the benefits of submitting your business's information to local directories.
Business Directory Listings: How They Can Help You
Online directories allow you to capture essential details about your business, such as your name, address, and contact information. Businesses can create a free business listing on a variety of websites and directories. Among them are:
Yellow Pages
About Us
Google My Business
Yahoo! Local
Bing Places
Yelp
Creating local listings increases your business's chances of being found online by customers. According to statistics, 81% of shoppers conduct an online search before visiting a store. Ranks, revenue, and reputation are all affected by listings. Additionally, they assist with:
Advantages of Search Engine Optimization
You can improve your search engine visibility and brand credibility by listing your business in multiple local directories. Search engines interpret this as a sign of trust and legitimacy. More visitors and website traffic are a result of search engines like Google and Bing trusting your business.
To realize this benefit, you must make sure that your listings are accurate and consistent. Keeping local business listings in mind, you must also pay attention to the keywords you use. As a result, your SEO is generally improved when they use your exact keywords. Due to their high domain authority, you will still be found on local business directories by potential customers.
Calls increased
You can think of your business listings as a modern version of a telephone book. People nowadays look online when they need information about a business. When local directory listings are available online, online searchers can find what they are looking for more easily.
If a customer finds your business listing through a mobile search, they're more likely to call your number than visit your website. In order to do this, they must first find the correct phone number. To ensure that customers have accurate information at all times, always update your local directory listings.
You can effectively improve your digital marketing by posting important information on local directory listings. If customers find your number, it's easy and convenient for them to contact you. Your journey to obtaining new customers is halfway complete when you begin receiving phone calls.
Enhance the reputation of your brand
You can enhance the reputation of your business by listing your business in local directories. In the absence of an online presence, your business portrays a negative image to potential customers, and you will appear untrustworthy. Most likely, they will engage with a listed competitor and end their search there, even if they already know about your company.
Online reviews are vital for your company's reputation and can be found in local business listings. The more relevant and up-to-date your information is, the more likely you will get positive reviews. For a ripple effect, share the same review on your social media accounts and website.
Conclusions
Improving your local business listings can help you attract new customers and improve brand awareness. Maps, apps, and local directories abound on the internet. Your business information can be listed on them.
Want to learn more? Check out https://www.sirkle.com/ for more information.