Local Marketing Tips For Businesses
---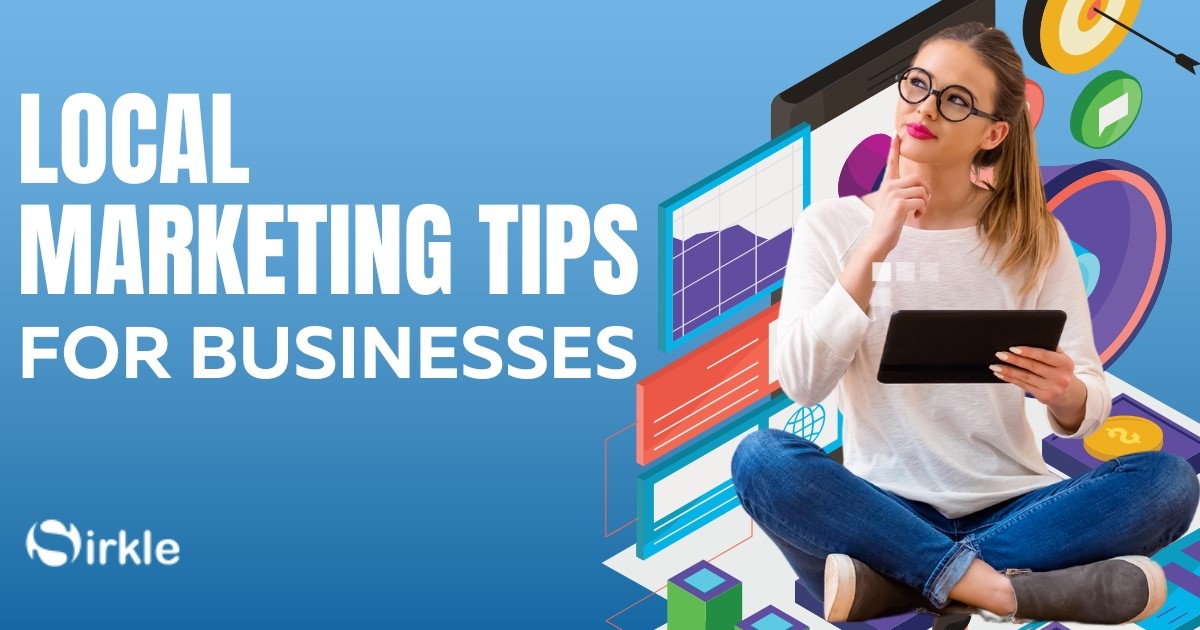 ---
Are you interested in promoting your small business locally? Add these quick and easy wins to your marketing strategy to ensure that people in your area know about your brand, whether you accept customers on your premises, provide local delivery services, or operate out and about in a fixed area.
1. Ensure your website is mobile-friendly
More than half of global online traffic now comes from mobile devices, so your local business website must be mobile-friendly.
The importance of this increases if you're a local business people visit when they're on the move, such as a restaurant or bar.
2. Create a Google My Business account
A Google My Business page is similar to a social networking site for local businesses. In small business marketing, it's a crucial component, and if you're not on it, you're missing out.
Why is that? Getting your business found in your area is important because Google Maps displays information from Google My Business.
The name, address, and telephone number of your business must appear exactly the same everywhere they appear on the web. You should include your website, Google My Business page, and any other social networks or directories your business is listed on. It is because search engines use these details to determine when to display your business in search results based on its location and business information.
3. Make your web pages local search-friendly
Your website should be optimized for the phrase "plumbing services Newcastle upon Tyne". Your website might have the URL example.com/plumbing-services-Newcastle (where example.com is your domain name).
Local businesses deserve the same treatment, whether they're barbers in Ealing or cafes in Liverpool. Content shouldn't be filled with keywords (and shouldn't be stuffed with keywords). The only thing you have to do is make sure people (and the search engines) know what you are doing and where you are doing it.
4. Participate in other business-related social networks
Your business should be listed in Google My Business because Google dominates search. If you haven't done so already, you can set up profiles on other social networks once you've done that.
You should consider Bing Places for Business, as that's where Bing Maps gets its data from.
If you haven't already done so, you should set up a Facebook page for your business so people can find you.
5. List your business in relevant directories
You should be careful which business directories you register your local business on out of the hundreds around.
Consider well-known general directories such as Yell and relevant industry-specific directories. The benefit of these sites is that they can bring you, direct customers, as well as help you with local SEO.
6. Keep an eye on your reviews
Customers can already review your site on most of the sites we've discussed, so it's important to keep an eye on what people say.
You'll be able to identify areas of your business that you could improve, as well as interact with customers who had a bad experience.
As people know that no business is perfect, seeing you try to make things right for unhappy customers will give them added confidence if they're reading your reviews to see what kind of service you offer.
If you want to encourage people to leave reviews, offer them an incentive, but be careful not to violate the terms of service of the review site.
7. Collaborate with other local businesses
It doesn't have to be a one-man show for local businesses. The best way to promote yourself is by forming a group of local businesses that can refer customers to one another.
If you are interested in joining a formal organization, you may want to check out your local chamber of commerce. As a result of working together, small businesses have the opportunity to refer each other to work and offer tips and advice on a wide range of topics, including reliable suppliers and value-for-money insurance.
8. Participate in community events in your area
You can get your name out there by participating in local community events.
Donate your services for free to a local charity or sponsor a local football team. It makes sense for you to build relationships with the local community since most of your customers will be locals.
Involving yourself in a cause that you are passionate about will allow you to give back to the local community and promote your business at the same time.
9. Identify local journalists and make connections with them
You should make connections with journalists in your area because local papers and local businesses want to reach the same audience.
It's always possible to purchase ads in local papers, but nothing prevents your business from getting "free" coverage if you do something newsworthy. There is still plenty of interest in local newspapers and local newspaper websites. Additionally, if you do something really interesting, other news outlets may pick up your story.
10. Advertise on Facebook with local targeting
The ability to target specific areas makes Facebook ads a great way to reach potential customers. Social media marketing can be boosted by paid ads. Make sure your ads provide people with a compelling reason to pay attention, such as a special offer or something similar, so they won't ignore them.
11. Add local collection and delivery to your services
The delivery and/or collection of products by small businesses should be considered, including food and drink. Locals who cannot or will not make it to your premises personally will be attracted to your business if you provide a delivery option.
Make sure your existing and potential customers know that you offer delivery and/or collection.
A brief summary
Establishing a solid foundation is key to promoting your business locally.
Make sure your website is up-to-date and you are listed on Google My Business before doing anything else.
Once you have established your business locally, you can look for other ways to promote it.
Got questions? Visit us @ www.sirkle.com and we're happy to help.