Marketing Tips And Ideas For Small Business Owners

---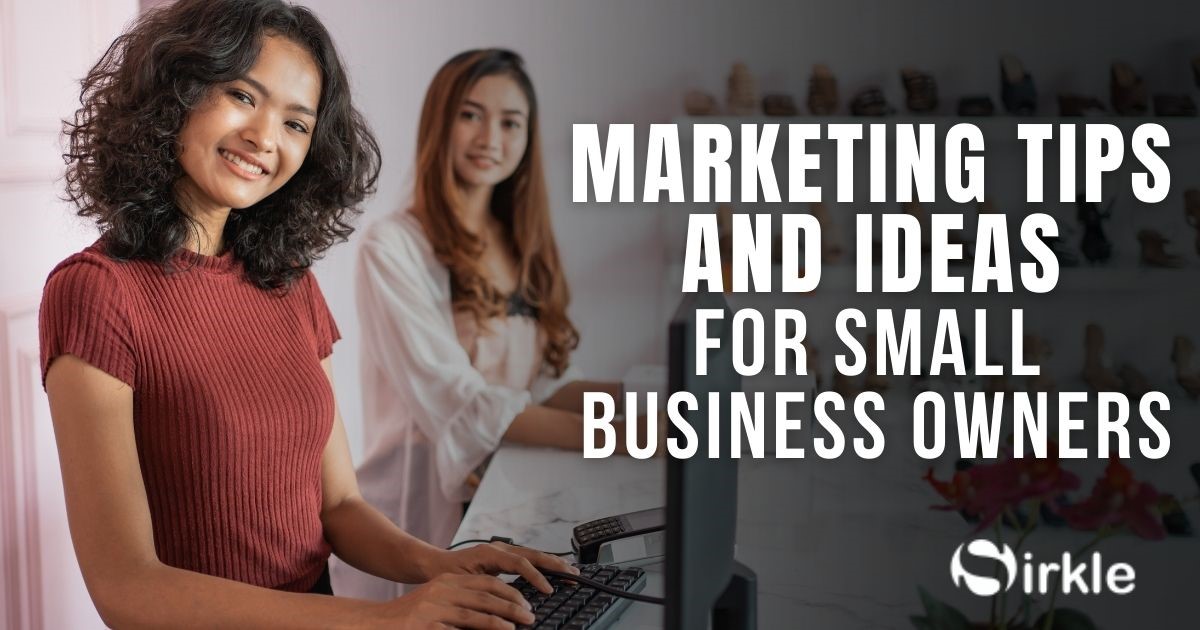 ---
The time to think about how to market a small business is always a good one for business owners. Perhaps your messages don't seem as effective as they used to be. Perhaps your business seems to be stagnating. It doesn't matter if your business is just starting or has been around for 30 years. To give you a competitive advantage, here are some marketing tips and ideas for your small business.
1. Take Routine Steps To Clean Your Data
The fact that 72 percent of companies say they experience problems with data quality affects consumer trust and perception is another important reason to tackle data cleaning on a regular basis. If you neglect your database, your entire marketing strategy could be off-kilter.
In order to make successful marketing decisions, you need accurate data. If your data is inaccurate, your decisions will be poorer. A study indicates that less than half of organizations worldwide (44%) trust their data when making important business decisions. Talk about losing out!
Data cleaning should be a recurring monthly routine to ensure your marketing strategies are as targeted and relevant as possible.
2. Audience Research
Your audience should be considered when thinking about small business marketing ideas.
The following questions should be asked:
What is their name?
Their job is to do what?
Is there anything you can do to make it easier for them?
The buyer persona can help you to identify your audience's demographics, responsibilities, and interests. In addition to helping, you segment your list and personalize your sales and marketing messages, buyer personas can also give you a target and direction.
You should also keep funnel positions in mind when creating buyer personas. For instance, nurturing customers requires different messages than customers ready to buy. To make sure you are not too late or too early, you should have conversations at the right time.
3. Don't Lose Focus On Your Content
It is much easier to create targeted, relevant and (above all) valuable content when you know your audience. If you want to gain the trust of your network, don't use clickbait and endless sales pitches. Instead, talk to your audience personally. Make your audience feel that you care about their needs and wants.
If you want to guide prospects along the buyer's journey, instead of pushing your product, provide insight, information, and maybe even entertainment.
A related concept is content marketing, which helps small businesses grow by attracting and retaining customers.
4. Email Optimization
There may be some who say that they get too many emails, but 86% of consumers prefer email when communicating with businesses. Due to its effectiveness, the use of email shows no signs of slowing down.
Small businesses cannot ignore email marketing because it is an effective way to generate leads and increase sales. However, great content does not guarantee that recipients will read your emails.
Here Are Some Things To Look Over:
Ensure you are sending emails from an address that is recognizable, ideally a business address.
You should pay attention to your subject line. Does it give the reader a sense of what's coming up next? Is what coming next worth clicking? If not, you need to rethink your approach.
Are your contents optimal for mobile viewing? Do the subject lines you use serve the purpose they were intended for? Are they visually appealing and easy to read?
Is it easy for the recipients to perform the action you want them to perform? What is your call-to-action (CTA)? Does it make sense?
5. Increase The Number Of Social Media Followers
With the constant change in social media algorithms, organic reach can be harder than ever. This is when paid advertisements and boosted posts can help level the playing field.
According to a recent survey conducted by B2C content marketers in North America, 76 percent of B2C content marketers used promoted posts in 2016, and 61 percent reported that these posts worked well. In B2C, social ads were used by 74 percent and reported by 59 percent as effective by 59 percent.
Here are some links that will help you get a better understanding of social advertising that is "play-to-play":
Advertisements on Facebook
Ad campaigns on Twitter
A LinkedIn advertisement
Marketing on Instagram
6. The Best Way To Communicate Is To Show Rather Than Just Tell
With the human brain processing images 60 times faster than words, video continues to grow in popularity as we move forward.
You can leave behind your keyboard and step in front of a camera to create video content (think Snapchat, Instagram Stories, Instagram Live, Facebook Stories and Facebook Live).
You can start off by creating a short video about yourself. You should keep it under 2 minutes and make it engaging and informative.
It is recommended that you add captions to your video instead of just using your audio to make your video more engaging and impactful. More than 85% of videos are watched without sound. This makes sense when you think about how often people scroll through social media at work, at the doctor's office, or on transit.
The Hubspot study found that 72% of people prefer videos to learn about products or services. Video is a great way to engage your audience. Mobile devices are replacing computers more and more, and apps like Instagram, Snapchat, and YouTube make it easy to post, view, and share photos and videos.
7. Reviewing Reviews Is Important
Despite feeling overwhelmed at times, online reviews are an excellent source of referrals. Consumers have a lot of power with online reviews, making them more important than ever before.
Throughout the past, we've discussed how referrals are your business's best-kept secret. However, if you don't already have a review monitoring system in place, now is the time to get it done. Before buying a product or business, customers and buyers go to sites like Yelp, Facebook, Google, and Angie's List to do their research.
There's no need to panic if you see a negative review. Respond to it in a way that doesn't provoke an already upset customer. Many times, this means asking for a one-on-one meeting with them rather than working in the open online community. If you're doing good work, eventually that negative review will just become a blip on your positive review radar. You'll never please everyone all of the time, so focus on building loyalty.
Last but not least, it's important to ask for online reviews in addition to monitoring them.
8. Market Automation Is A Must
It is impossible for us to do everything, regardless of how hard we try. Most of us feel bogged down by responsibilities that can be easily delegated and automated for efficiency. In this situation, you may be dropping the ball because you are trying to handle too many things at once. When your business starts to suffer, reevaluate your strategy.
The use of marketing automation is on the rise, particularly among marketing leaders. According to a Salesforce study, 67% of marketing leaders use marketing automation, and that number is expected to grow by 30%.
The value of marketing automation is hard to overestimate, especially for small businesses looking to save time and money, be top-of-mind with their network, and maximize referral leads and customer retention.
You can maximize customer interactions with marketing automation. Basically, Outbound Engine automates marketing by identifying warm leads, putting sales-ready leads on the fast track to conversion, following up with unprecedented efficiency, and doing all that automatically.
Be Persistent In Your Efforts
Please keep these seven small business marketing tips and ideas in mind to make your business run smoothly. You don't have to limit yourself to these ideas, but this list is a great guide. Don't forget to think about your business and your customers, as they are always changing, growing, and evolving. You'll find new ways to improve customer service as well as your bottom line if you stay focused.
Got questions? Visit us @ www.sirkle.com and we're happy to help.