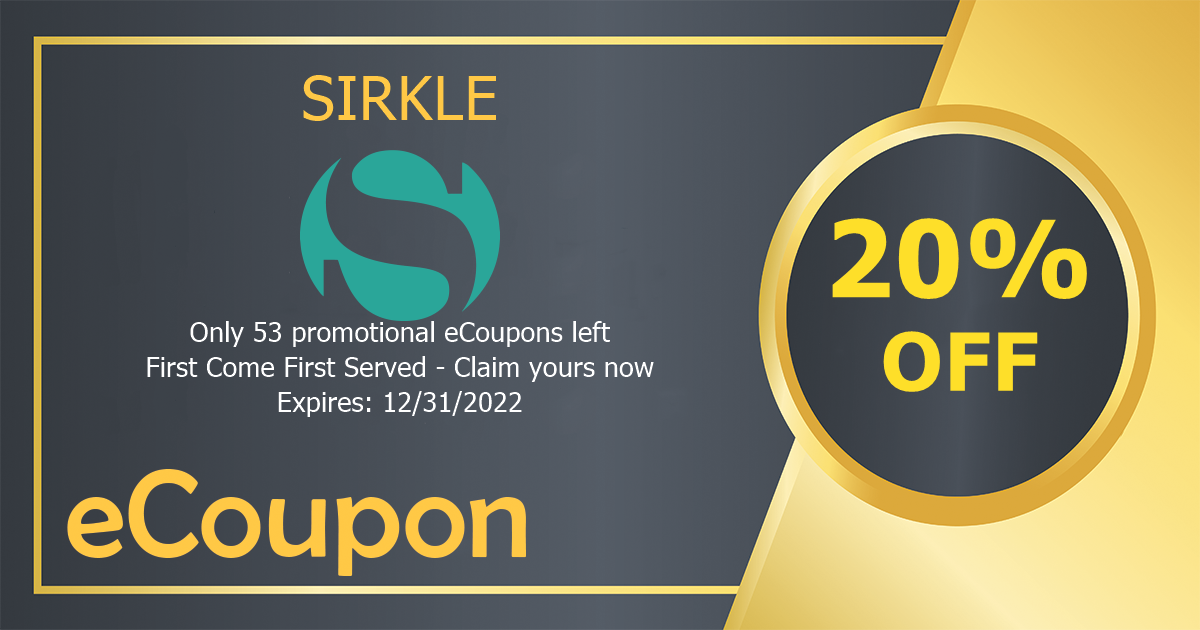 ---
20% Off of our VIP plan -

As a VIP member, Sirkle handles all the work for you! We build a website and enhance it with the best keywords, descriptions, and search engines optimized. We will create and/or manage all your business social media accounts with frequent advertising posts for the highest exposure. We will create eGift Cards, eCoupons, Special Offers, and Blogs on your behalf (with your prior approval) and post them on social media accordingly. This plan also includes a 30-second video per month that will be edited and shared on social media by Sirkle. Please see our website or contact us for more information.


Only 54 left, First Come First Served. Claim yours now. Expires: 12/31/2022
---
This promotional eCoupon has no cash value before and after use and can be redeemed for making purchases ONLY at SIRKLE. This promotion can be used for a one-time-only transaction equal to the same value or less and cannot be combined with other promotions. Use of this promotion constitutes acceptance of the terms and conditions and carries an expiration date. Prices and terms and conditions are subject to change without notice.
---