Business Blogs - What They Are And Why They Are So Important?
---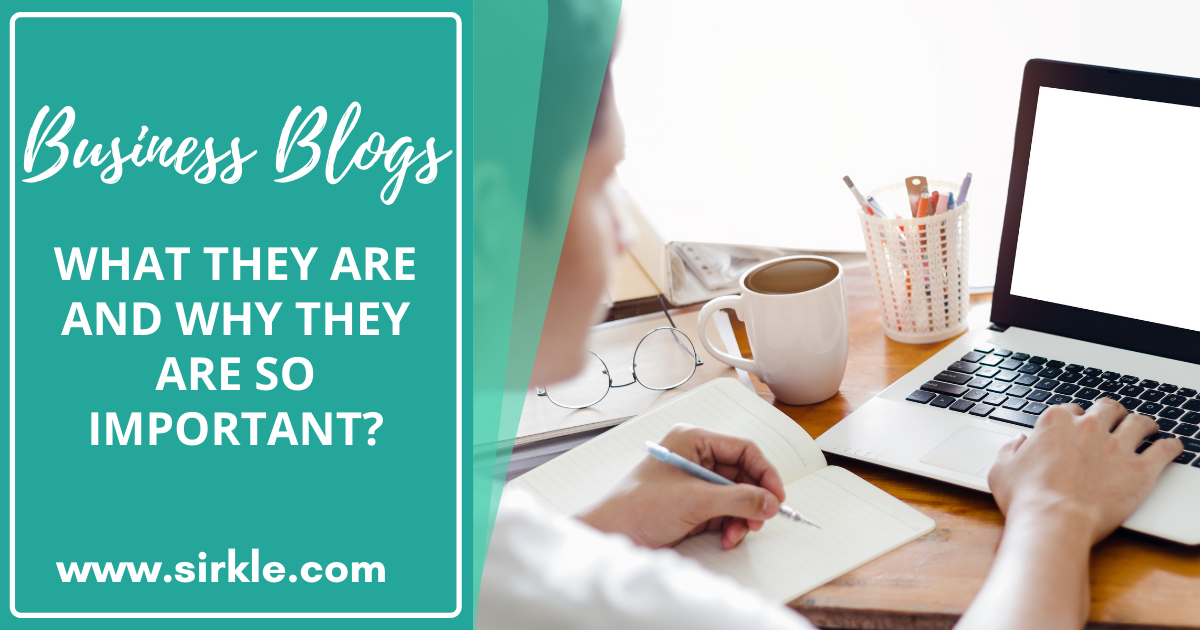 ---
From social media to dynamic content in marketing emails, we aim to connect and communicate with our customers through multiple channels. Publishing business blogs are an increasingly popular way to reach our audience.
Business blogs - what are they all about? How can they benefit you? The average number of blog posts published per day is 6,912,000, so how do we make ours stand out?
Business blogs: what are they?
A blog can be defined as follows:
A regular section appearing in an online publication typically relates to a specific topic and contains articles and personal commentary by a number of writers.
A business blog complies with that definition but also focuses on a specific business topic, product, or service. Some business blogs appear on an independent commentator's site, while most business blogs appear on a company's website.
In the case of a company blog, it will be about a product or service that the company offers or something very closely related. It is an approach to marketing that not only informs readers, but also increases your organization's visibility and, ultimately, pushes people to purchase your products or services.
Blog posts for businesses can vary in length but are generally between 1,000 and 2,500 words long. There will be a primary focus on a single subject, such as 'Marketing on Instagram,' but there will be links to other resources, products, websites, and even other blogs.
A Business Blog: Why Should I Have One?
In addition to being a marketing tool, your website is an asset as well. The more people that see your website, the better. Search engines are the most common way people find websites, so you want your website to rank highly in relevant searches. A site with more useful content will rank higher.
Another important factor is using SEO keywords and phrases so people can find you. With a business blog, you, or a guest writer, can add a quality page to your website each time you post a blog. If someone searches for a term, such as 'How to Start an online Business', then they should find an informative blog that may also generate leads.
Your blog isn't just about being on your own website or generating search traffic. You might also find that other sites choose to link to your informative and engaging articles, which will expand your reach without any extra effort. When a reader likes a certain blog post, he or she may share it on social media channels, expanding the reach even further.
Writing a Great Business Blog
If you're writing a business blog, there's more to consider than if you're writing a 'simple' magazine article. Make sure your blog is not only engaging but that it also works for you as a marketing tool.

Word and phrases.
Categorize.
Visuals.
Keep it fresh.
Optimize.

Summary
Keep in mind that the primary purpose of your blog is marketing and driving traffic to your store. In addition to informing, you may also wish to entertain, but that is secondary to the notion of increasing your company's visibility and sales. Using a magazine maker, you can also combine related blogs into one online magazine.
You can consistently create something that works for you and for your customers by acknowledging both primary and secondary purposes. An effective business blog can also enhance your customers' experience, and it can even be used as a knowledge base to educate people about your products.

Our proven marketing strategies help you to promote your business. Our goal is to increase the number of clients you have and gain a competitive edge over your competitors.
.Got questions? Visit us @ https://bit.ly/2TbHYjr