Small Businesses Need Facebook For 5 Reasons
---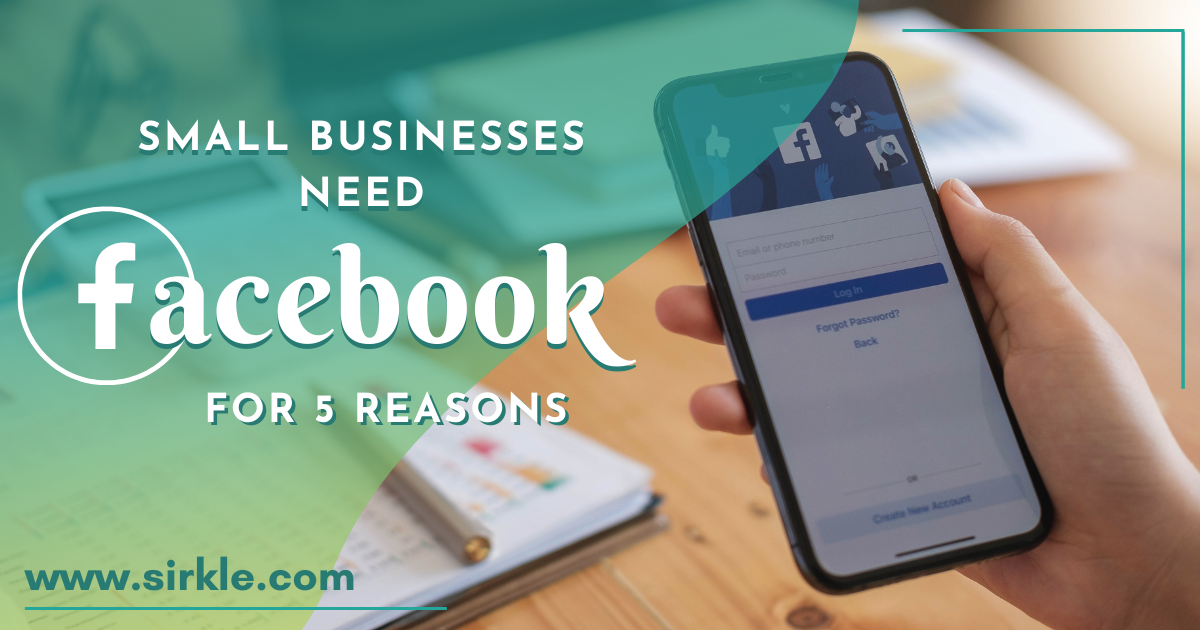 ---
Having a presence on every channel isn't the key to successful social media marketing. Your goal is to engage your best customers and share helpful, relevant, and valuable content with them. It can be difficult to determine which social media platform(s) to be on, especially as new ones are coming out all the time!
It is best to start on Facebook even if your social media strategy depends on your industry and audience. Through Facebook, the most popular social network with more than 2.7 billion active users, you will be able to engage with your followers and provide them with useful content that will eventually lead them to your website - and/or to a purchase decision.
Small businesses need Facebook for five reasons:
Create awareness and trust for the brand.
Advertise to your best customers.
Increase engagement and SEO.
Engage your followers.
Analyze useful metrics.
You can access these analytics by logging into Facebook and clicking Insights. You will be taken to an overview that gives you a summary of everything that's happened with your Facebook Business Page in the past day, week, or month. This overview shows you:


When your target audience is most active
Content types you've shared (videos, outside resources, etc.)
Engagement with your content (likes, comments, shares, etc.)
How many users clicked through from social media to your website
What content was the most (and least) popular with your audience?
Now that you know why your small business needs Facebook, you can start engaging with customers online!


Initially, this may feel overwhelming, especially if you're still learning Facebook's ins and outs or if you're concerned about posting on your Business Page and monitoring comments regularly. Additionally, you may not have the time (or the desire) to create, manage, and analyze posts and ads on your own - and that's okay too!


Using a social media marketing agency can help you plan a Facebook strategy, set advertising budgets, manage your Facebook page, and analyze engagement. After that, you can sit back, relax, and focus on what you do best: leading your business.


Our proven marketing strategy helps promote your business. Our goal is to create impressive branding to gain a competitive advantage over rivals and grow your circle of clients.
Got questions? Visit us @ https://bit.ly/2TbHYjr