The Basics Of Small Business Marketing
---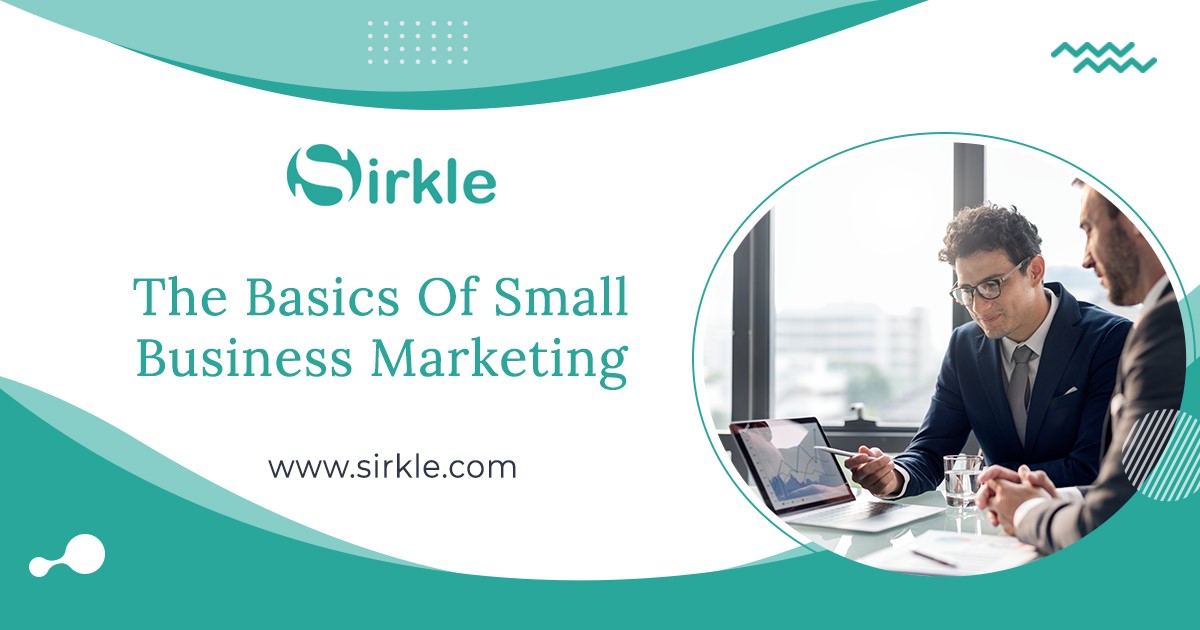 ---
Marketing includes branding, services, promotions, products, pricing, blogs, advertising, research, and social media. For small businesses, it can be a challenge to know what to do with all the marketing options available. The goal of marketing is to push your brand across multiple platforms and hope that enough reaches your customers. Your message needs to be heard several times by your audience, so go ahead and brand! You can start by following these simple steps:


Establish an organizational system. Any marketing campaign begins with an organized plan. Come up with one. Brainstorm ideas, create themes, and put action items on a calendar or to-do list. Whenever you can, start small and get a good return on investment. Develop an elevator pitch: What can you tell people about your business, products and services in 30 seconds or less that keeps them interested and wanting more? Consider hosting a soft opening or invitation-only event to get your kinks worked out and your mistakes and mishaps out of the way as early as possible. Be sure your customers leave with a positive impression.
Create a website. Nowadays, a potential customer or employee is likely to Google your business first. For potential customers to see that you're legitimate, you need a website. Ensure your website is mobile-friendly and ask for search engine optimization. Utilize Google Analytics to gather data. Make sure to track your website traffic, but be wary of people who promise you top search engine rankings. Even though you can do many things to increase your ranking on different search engines, I wouldn't be so trusting of a promise to get you to the top unless the developer works for Google. Quality always comes at a price. You can do a lot of your own website maintenance. However, depending on the features you want on your site, some things are better left to the pros.
Take advantage of social media. The overwhelming majority of traffic still occurs on Facebook, since everyone is on social media nowadays. Create a Facebook page for your business if you do not already have one. Don't miss out on this opportunity. With more and more retirees joining social media these days, there has been a shift in recent years. As I understand, they realize that there is no way they can keep up with their kids, grandkids, friends, and neighbors if they do not get on board. I often find that retirees are my best brand ambassadors and help promote our events.
Register and claim your business online. The internet is and will be the source of information about your business, regardless of whether you get on board. Wouldn't it be better if you were able to control what people read and see when they Google your business? Search for your business on a few different browsers to see what information you find, and then claim or create a listing for it.
Make use of Google AdWords. Make use of Google AdWords to target the types of products and services you provide. Don't choose too many keywords, but focus on the quality of a few. With flexible pricing options, AdWords allow you to target specific geographic locations with ease.
Establish a network of local awareness. Get involved in chambers, associations, etc. Engage in activities. Networking can be an excellent way to capture business leads as long as you don't come across as too aggressive. By becoming more aware of your brand and gaining new referrals, you can meet new people. Promote nonprofit events, sporting events or any event for a good cause. You can promote your brand and be a good community steward at the same time. Provide SWAG (promotional items with your business name, logo, and contact information). You can use T-shirts to advertise your business for free.
Provide coupons or free products/services. Establish loyalty early on. The more satisfied your customers are, the more likely they are to recommend you. Use brand ambassadors to generate buzz. Your friends and family can help you promote your products
Promote your business. People may still not come if you build it. It is essential to get out there and tell people who you are, how you differ from your competition, and where to find you. Advertising cannot fit everyone's needs. You must find the right strategy for you.

Ensure that your branding is consistent and repetitive. According to the "rule of seven," your message needs to be heard or seen at least seven times by your target audience before taking any action. As we live in a world of constant connectivity, you must make sure you are seen and heard. The most common reason for people not buying your product is that they don't know about it.